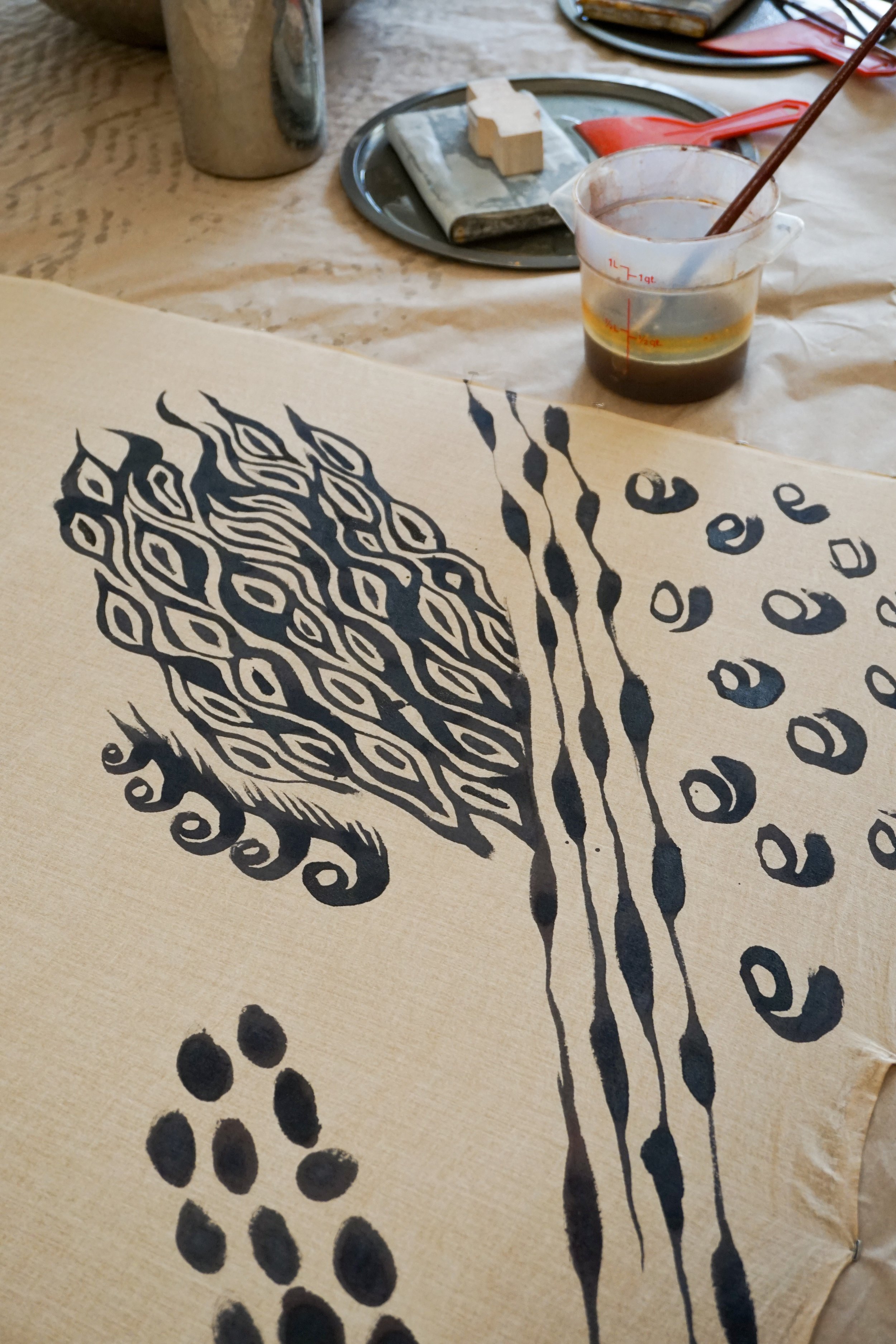 Workshops
Mudcloths and beyond
10:00 AM - 2:00 PM with a brief lunch break
Saturday, November 16, 2019
Sunday, January 19, 2020
In this workshop we'll delve into one of the oldest natural dye combinations recorded! Though we won't have access to actual fermented mud, we'll be recreating the active ingredients to dye deep grey and brown marks on fabric. We'll be creating simple blocks for repeat printing and working with brushes on the fabric to make marks with the dye. This process can be partnered with another class of orange and brown dyes that can be fixed onto the fabric at the same time.
In this workshop we'll work with three different pigments as well as a dye color modifier to create many different shades of print on fabric.
• Iron and Tannin Blacks
• Annatto Oranges
• Browns from Cutch
• Hand printed pigments with blocks
• Hand painted dyes with brushes
• All materials and supplies provided.